In A2, our classroom rules are the school wide rules! We will follow the Tribes Agreements and the GLO's.
---
5th Grade
Click
HERE
to access the 5th grade handbook
​A2
Click
HERE
to access the classroom handbook.
---
---
---
Cafe Duty
We will have cafe duty about twice a month. Eight students will go at a time and help out in the cafeteria. This is part of our GLO's as being a community contributor. Every student must participate. Students need to be free of lice, cuts, broken bones, coughs, and illnesses. Students MUST wear closed toed shoes. Please do not have students wear their best clothes on their assigned day. Students will be out of class from 9:45-12:45. When students have duty, I will make sure that we are not learning something new in class. I will use this time to let students read, catch up, meet with individuals, work on projects, or whatever else we might need to work on. Check the calendar to find out when and who has cafe duty!
---
Students will need to following items for the 2016-2017 school year. Some of the items are community items. Please do not label with your child's name. Throughout the school year I will send a message home if we need anything.
---
Most of the work in our class will be done during the school day. Sometimes, students will be asked to watch a video to prepare for the lesson the next day. Students will also have projects to complete at home a few times throughout the year. Students will have many opportunities to show growth and mastery during the year. Students will have two days for every day they miss school. All work will be left in a folder on their desk.
Students will be graded by standards based grades.
ME-Meets or Exceeds with Proficiency-for those working either above grade level or significantly above expectations.
MP-Meets Proficiency- students who are working on grade level but not meeting their full potential.
DP-Developing Proficiency-students who are showing some progress towards mastery
WB-Well Below-students who are significantly below 5th grade for that specific skill.
Powered by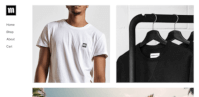 Create your own unique website with customizable templates.