Next week we will start learning about the 13 colonies!

I would like you to list the 13 colonies in order of their establishment and then create a MNEMONIC device.

You will have to do a little research to create the list of states in order of their establishment.

A mnemonic device is taking the first letter of the words and creating a catchy saying or phrase.

M

ercury,

V

enus,

E

arth,

M

ars,

J

upiter,

S

aturn,

U

ranus,

N

eptune

For example, to remember all the planets you can use the mnemonic device:

MyVeryElegantMother Just Served Us NoodlesI am excited to see what you come up with!
This Blog about it assignment is worth 5 DoJo points!
Powered by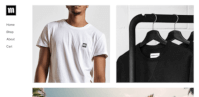 Create your own unique website with customizable templates.