Yesterday you all did great in the library! You kept researching, skimming and scanning even when you couldn't find exactly what you were looking for! You all seemed super excited and eager to learn! I am so proud of you!

I would like to know two things!
1. What is ONE thing you learned about your event during your research?
2. What is ONE question you still have about your event or a new question you'd like to find out?

Please think about how you will answer this question! How will you write a proper and complete sentence for each question above?



Powered by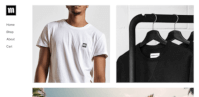 Create your own unique website with customizable templates.