Eagle Pride
GLO's and Tribe Agreements
DKIES follows the General Learner Outcomes (GLO's) and Tribe's Agreements.
GLO #1: Self Directed Learner: I can be responsible for my own learning.
GLO #2: Community Contributor: I can learn to work well with others.
GLO #3: Complex Thinker: I can think of different ways to solve problem.
GLO #4: Quality Producer: I can recognize and produce quality work.
GLO #5: Effective Communicator: I can communicate with others through listening, speaking, writing, and drawing.
GLO #6: Effective and Ethical User of Technology: I can use the computer and other learning tools effectively and ethically to discover and share my learning.
Tribes is a philosophy of building a community of learners by including everyone. The Tribes process establishes a caring environment for cooperative learning and positive interaction for all groups. A Tribes community functions under these basic agreements.
1. Mutual Respect
- Affirming the value and uniqueness of each person and offering feedback that encourages growth.
- "Treat others the way you would like to be treated."
2. Attentive Listening
- Paying closer attention to the ideas, opinions, and feelings of one another.
- "Listen with your eyes, ears, and heart."
3. Appreciation / No Put Downs
- Treating others kindly and avoiding name-calling, or negative/hurtful gestures or words.
- "If you don't have anything nice to say, don't say anything at all."
4. Right to Pass / Right to Participate
- Everyone has the right to have their voice heard and to choose when and to what extent he/she will participate in group activities. This does NOT apply to schoolwork and tests.
- "It is your choice to participate and share."
5. Safety First
- Safety is a priority when it comes to creating a conducive environment to the students' learning.
- "Always watch out for yourself and others."
Powered by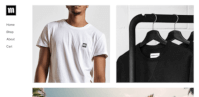 Create your own unique website with customizable templates.