Homework is an extension of the school day. I want homework to be meaningful, purposeful, and enjoyable.
Please click
HERE
for the daily assignments
Students who forgot to do their homework, please fill out this form. You will also be messaging your parents about what you forgot and what your plan is.
Students will be give time each afternoon to write down the homework in their planner.
Homework is typically due the next day.
Students must bring back the completed homework the next day so we can go over it.
Students with incomplete homework or missing homework will need to finish it at home the second night on top of the new homework.
I understand things happen and sometimes we miss homework. Students should not make this a habit.
Parents should check your child's planner each night, sign it, and make sure their homework is complete.
Homework check sheet is to be signed and turned in on Fridays.
Powered by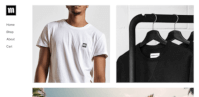 Create your own unique website with customizable templates.