Hello! My name is Tonya Roller and I am SO excited to be your child's 5th grade teacher this year! I am looking forward to a great year! 2016-2017 marks my 11th year of teaching! I have been at Daniel K. Inouye (formally Hale Kula) now for 4 years!

Ever since I was a little kid I knew I wanted to be a teacher. I grew up babysitting my younger sisters and brother. I also was everyone's babysitter!

I graduated from Aquinas College in Grand Rapids, Michigan with my Bachelors in Elementary Education. I also graduated from North Carolina State University with my Masters Degree in Curriculum and Instruction with a focus in Reading.

Our class is located in A2. Please stop by and say hi!
Here's to a great year!
Mrs. Roller


---
Please feel free to contact me regarding any questions, comments, or concerns you may have!
I am available before school at 7:30
I am also available after school until 4:00 via email or message.
My email is mrsrollersclass@gmail.com
or you can send me a private message via the classroom
Facebook Page
My favorite color is blue
I have 5 cats named George, Sammy, Pedro, Baily and Oscar
I have been married to my best friend for 5 years
My favorite place to shop is Target
I am addicted to Starbucks
My husband and I bought our dream home in the fall of 2014
I only eat Pink Starbursts
I am in bed by 8:30pm, on most nights!
I am from Michigan
My husband is local~that's why we moved here:)
I have taught in Virginia, North Carolina, and Hawaii
This is my fourth year at Daniel K. Inouye
It is my second time teaching 5th grade
I love the beach, but hate the sun
I have two younger sisters and a younger brother. Mallorie is 25, Allison is 23, and Owen is 21
My husband is a twin
Even though I work at a military base school, I am not military
I love ice cream~especially coffee and cookies and cream!
I can't wait to get to know all of you!
Powered by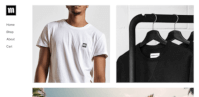 Create your own unique website with customizable templates.